Welcome to the YDRC website!
York and District riding club was founded in 1968.  We are affiliated to the British Horse Society, and we are in Area 4.  We have a club field on Corban Lane, near Wigginton (5 minutes from York ring road). Our facilities include a club house,  40 x 30 m silicon sand and fibre mix surfaced arena, a large grass area for warm up and plenty of parking (including some hard standing)  Directions on our contact us page.
Lessons are run at the club field on evenings and weekends throughout the year. In the winter we hire indoor arenas for both jumping and flat lessons on weekends when the weather is bad.
We run regular dressage competitions throughout the year and a league table for members at each level awarding trophies to the highest placed combinations.
Check out our what's on page for all the forthcoming  events.
 Check out all the news from Area 4, and whats going on at other Area 4 clubs, on the website britishridingclubarea4.co.uk
Top Tack at Clifton Moor sponsors York & District Riding Club. www.top-tack.co.uk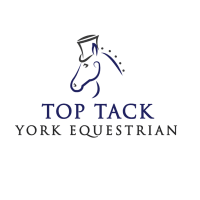 Yorkshire Air Ambulance is a charity very close to a lot of our members hearts. Many of us know some one who has used this vital life saving charity. This is why they are our chosen charity.